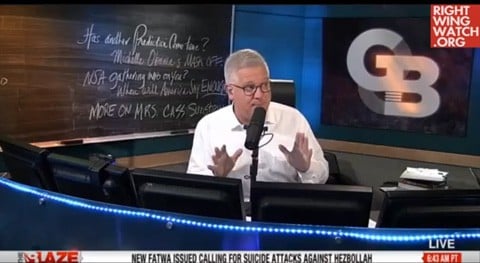 Glenn Beck phones in from Planet Tea Party to attack Michelle Obama after she responded aggressively toward GetEQUAL activist Ellen Sturtz earlier this week after being heckled at a fundraiser, Right Wing Watch reports.
Claims Beck:
"This woman's a monster. She is Lady Macbeth. She is a frightening woman. I'll tell you something, I really truly believe, Valerie Jarrett, Michelle and Mrs. Eric Holder, that's where the information is going, the wives are talking."
Watch, AFTER THE JUMP...