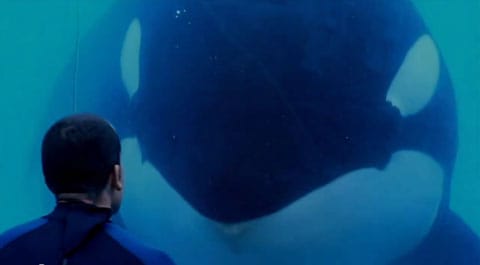 Gabriela Cowperthwaite's documentary Blackfish follows Tilikum, the orca responsible for three deaths while in captivity, including the 2010 death of Dawn Brancheau, a 40-year-old trainer at SeaWorld, which made headlines around the world. It looks devastating to an entertainment industry bent on putting these creatures in tiny pools, and should be.
The documentary premiered at Sundance and is due for theatrical release next month.
Watch, AFTER THE JUMP...
Related...
Pod of Orcas Eyes a Small Fishing Boat Near Denmark: VIDEO [tlrd]
Orcas Chasing a Speedboat [tlrd]