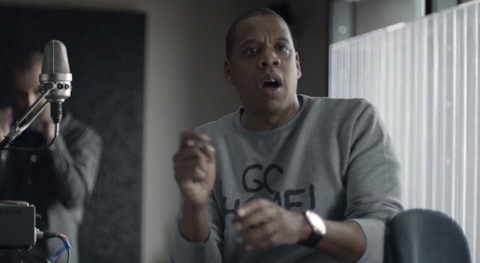 Jay-Z dropped a behind-the-scenes video yesterday featuring Rick Rubin, Timbaland, and Pharrell during game 5 of the NBA final to announce the launch of his new album, Magna Carta Holy Grail, which will be coming out free to one million people on July 4 in a massive deal with Samsung Galaxy.
The Wall Street Journal reports that Samsung has paid $5 million for the content, although other media claim the deal could be worth as much as $20 million...Though they will get a heads-up on the album, Samsung users won't be able to share the tracks with friends or others until it is released to the public.
Watch the video, AFTER THE JUMP...