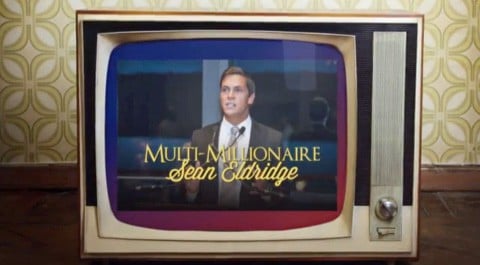 Sean Eldridge, husband to Facebook co-founder Chris Hughes, who in February filed papers to run for Congress in New York's 19th congressional district against Republican incumbent Chris Gibson, has come under attack in a new online ad released by the National Republican Campaign Committee. The online ad, which reportedly cost "several hundred dollars to post," targets Eldridge as a rich, out of touch carpetbagging elite who doesn't understand the needs of hard-working New Yorkers, Capitol Confidential reports:
"'Sean Eldridge knows the world of big-money politics, spending $250,000 to get his candidate elected to the New York State Senate,' a narrator says [in the ad], referencing Eldridge's support for Sen. Cecilia Tkaczyk, D-Duanesburg.
The ad closes with a photo of Gibson, noting how he's 'earned' his service and touting his four overseas combat tours as an Army commander and his receipt of a Purple Heart medal."
The attack ad comes on the heels of a profile by The New York Times of Eldridge and Hughes entitled, "Young, Rich and Relocating Yet Again in Hunt for Political Office." That article elicited delight from Republicans who believe the profile only furthers the narrative about Eldridge they're trying to make stick.
While Eldridge has yet to be officially endorsed by the Democratic Congressional Campaign Committee, DCCC spokesperson Emily Bittner came to Eldridge's defense:
"While a lot of people talk about the needs to create jobs, Sean Eldridge has actually been doing it, investing in small businesses throughout the Hudson Valley and helping them to expand and create jobs. Sean also has a strong record promoting environmental protection and civil rights throughout New York. While some folks work tirelessly to protect tax breaks for billionaires and corporate special interests, Sean has been working to grow small businesses and fight for middle class families."
Check out the attack ad AFTER THE JUMP...