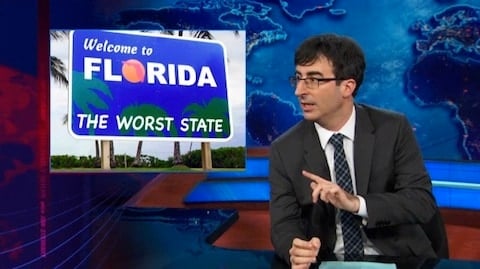 On last night's The Daily Show, interim host John Oliver covered the result of George Zimmerman's trial in a segment called "Wait: What? How Could You Possibly... You've Got To Be Kid... There Is No Way... I Can't... Oh My God." If you don't have the time to watch the clip or can't view it on your mobile device, then all you need to take away from it is John's slack-jawed incredulity when he recounted:
According to current Florida law you can get a gun, follow an unarmed minor, call the police, have them explicitly tell you to stop following [the minor] and choose to ignore that, keep following the minor, get into a confrontation with them, and if at any point during that process you get scared you can shoot the minor to death, and the state of Florida will say, "Well, look: you did what you could."
The full video can be seen AFTER THE JUMP...