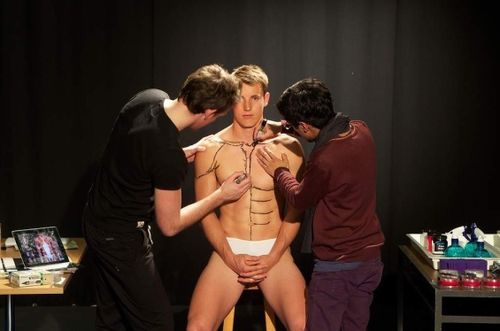 Australian lecturer Claudia Diaz has been teaching human anatomy for over 20 years, and after seeing the boredom that rote memorization of the human musculoskeletal system imparted on her students, she decided to try something a bit more hands-on. Diaz introduced what she calls the "anatomical man," a student who sits patiently while other anatomy students paint directly on his body the muscles, tendons, and bones that would be visible underneath his skin.
The RMIT University lecturer says that the project has inspired and motivated her students since she introduced it in 2010, and that it has helped her students shed their inhibitions about their bodies and studying human anatomy. It probably doesn't hurt when the subject is an attractive young man in a thong, either.
See the finished product, AFTER THE JUMP...
More photos at Beautiful Decay...