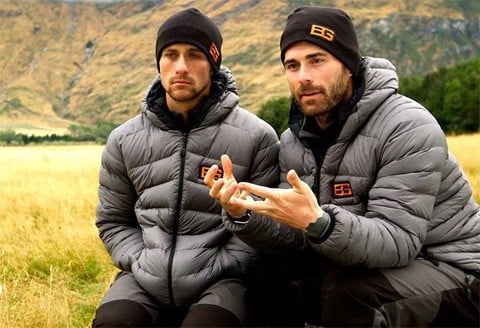 Kyle Krieger and Royce Wadsworth are competing on the NBC Bear Grylls survival show Get Out Alive. In this week's episode, Ryan, a heterosexual contestant from Alabama, has a revelation when he discovers that Kyle and Royce are gay.
Krieger writes us: "It was a super special moment for us on the show because we felt like we were breaking ground on different worlds colliding and getting along."
Check it out, AFTER THE JUMP...