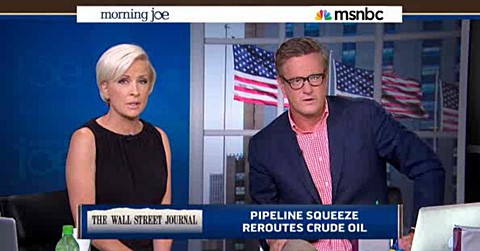 Miley Cyrus's VMAs performance has been among the most discussed of last night, and this morning Morning Joe let MTV have it, with Mika Brzezinski leading the charge: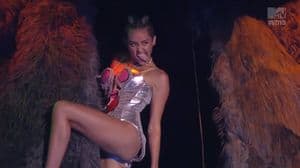 "I wouldn't make a joke of it actually. I think that was really, really disturbing. That young lady, who is 20, is obviously deeply troubled, deeply disturbed, clearly has confidence issues, probably eating disorder and I don't think anybody should have put her on stage. That was disgusting and embarrassing...That was not attractive. That was not fun. That was not funny. That was really, really bad for anybody who's younger and impressionable and she's really messed up. [MTV] should be ashamed of themselves....The whole thing was cringe worthy but I feel bad for her. She is a mess. Someone needs to take care of her. Someone needs not to put her on stage and make a complete fool of herself....I don't want to see that ever again on this show."
Watch, AFTER THE JUMP...
Visit NBCNews.com for breaking news, world news, and news about the economy