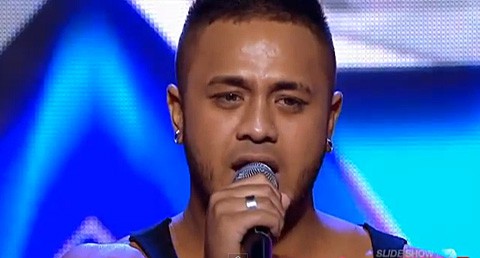 Ofisa Toleafoa, a retail clerk rejected by his conservative religious Samoan family for being gay, told Australia's X Factor judges that he moved to Australia to find himself before launching into a rendition of Jennifer Hudson's "Changing".
Said Toleafoa:
"My family basically found out that I was gay through Facebook. One photo went up and they found out I was gay. My mom, she found it the hardest to accept it. The last time I spoke to my mom was probably like last year. It is hard. I just want her to know that I am changing but my love for her will never change. I will always be the same person that she brought up when I was little. "
Watch, AFTER THE JUMP...