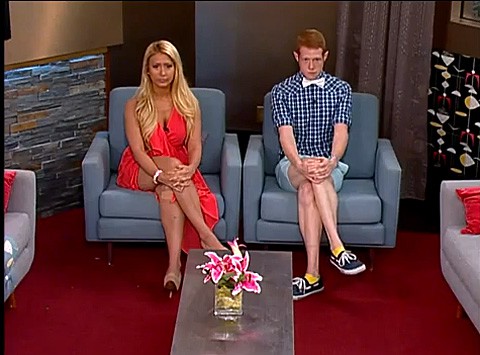 Last night's Big Brother finale came down to two final houseguests, New Yorker Ginamarie, and gay "professor" Andy Herren, who, as we reported, was disavowed by his employer the College of DuPage earlier this week over comments he made on the show.
Ginamarie was also fired by her job as a pageant coordinator for racist remarks she made on the show back in July.
Find out who won, AFTER THE JUMP...
The winner takes home $500,000 and the runner-up $50,000