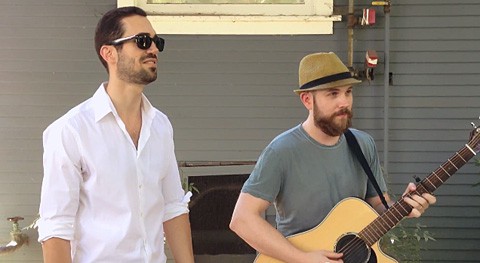 Regular Towleroad readers will know the band Father Tiger. We've featured three of their videos - "On Christmas Day" which featured a young bearded Santa, "Low Hangers" which featured two hunks in a competitive eating contest, and "First Love" which celebrates marriage equality.
The band recently made a superfan's dream come true when they met a gay couple in a park for a special serenade after they had just become engaged.
Check it out, AFTER THE JUMP...