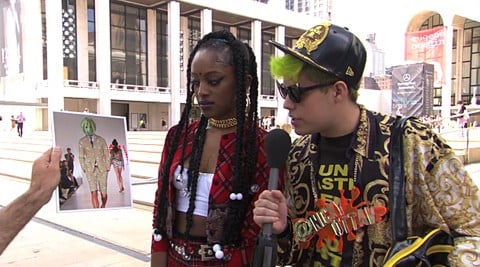 On Jimmy Kimmel's latest edition of 'Lie Witness News', he interviews naive New York Fashion Week groupies about designers that don't exist — Joe Isuzu, Ricardo Montalban, Eddie Munster, Meadowlark Lemon, George Costanza — and current trends like poop and watermelons on the models' heads.
All interviewed are quite confident they know what they're talking about: "It's fashion. Look it up!"
Watch, AFTER THE JUMP...