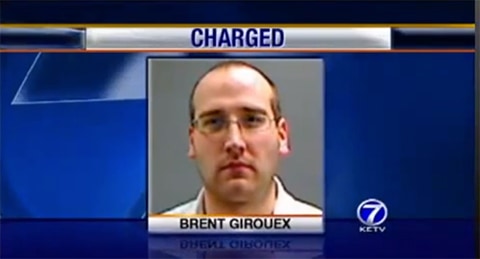 Youth pastor Brent Girouex from Council Bluffs, Iowa has admitted to having sex with teenage boys during his tenure at Victory Fellowship Church in order to "to help [them] with homosexual urges by praying while he had sexual contact with [them]," United Press International reports.
Girouex, 31, who is married with four children, was arrested last year on 60 counts of suspicion of sexual exploitation by a counselor or therapist:
In February Girouex confessed to Council Bluffs police detectives that he had sexual relations with four young men starting in 2007 to help them gain "sexual purity" in the eyes of God. However, at least eight men have come forward with complaints that the pastor molested them.
Girouex told investigators that the longest relationship he had with any of the victims lasted four years. He said that it started when the boy was 14 years old and that the "mutual" contact took place 25 to 50 times. The victim, who is now an adult, told investigators the real number of times was between 50 and 100 times.
Three of the victims who came forward told authorities the sexual encounters took place at Girouex's house. They all said that they went there to be helped with "sexual purity."
"When they would ejaculate, they would be getting rid of the evil thoughts in their mind," Girouex allegedly told detectives.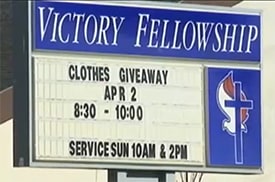 A judge originally sentenced Girouex to 17 years in prison before he "suspended it to allow Girouex to get sex offender treatment and probation," according to KCCI News. Girouex will remain on probation for 5 years, the maximum time allowed by law. Girouex's wife however, thinks her husband should be in prison:
"If that's what it takes to get him away from people, then yes," said Erin Girouex. "I don't want (my children) anywhere near him."
Erin Girouex said that what they want is for other victims of sexual misconduct to stand up and speak out before it's too late.
"We just encourage other victims that you have what it takes, you have a voice, and to come forward and to report what's happened so it doesn't happen again," [Emily] Baker, [wife of one of the victims] said.
Erin Girouex is filing for divorce, but the hang-up is that her husband wants to see their children.
Watch a news report about the horrific crimes AFTER THE JUMP…