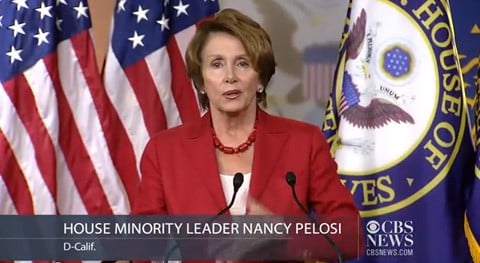 In a press conference yesterday, House Minority Leader Nancy Pelosi discussed Russian Vladimir Putin's controversial op-ed in the New York Times, referencing the bit at the end, when Putin writes:
"We are all different, but when we ask for the Lord's blessings, we must not forget that God created us equal."
Echoing a tweet she sent out as well, Pelosi quipped,
"What I found interesting was the closing. He says when we pray to God he judges us all as...I don't know exactly was his words are...but he says that we are all God's children. I think that's great. I hope it applies to gays and lesbians in Russia as well."
Watch, AFTER THE JUMP...