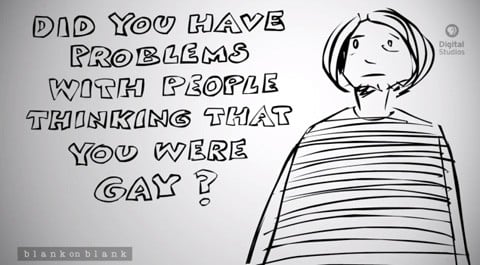 In an interview by Jon Savage recently unearthed by the PBS series Blank on Blank (and animated), late Nirvana frontman Kurt Cobain describes how he thought that he was gay in high school, and how his mother's homophobia destroyed intimate connections he had with friends.
Says Cobain:
"I even thought that I was gay. I thought that might be the solution to my problem. Although I never experimented with it, I had a gay friend, and then my mother wouldn't allow me to be friends with him anymore, because she's homophobic. It was real devastating because finally Ifound a male friend who I actually hugged and was affectionate too, and we talked about a lot of things. I couldn't hang out with him anymore."
Watch and listen, AFTER THE JUMP...