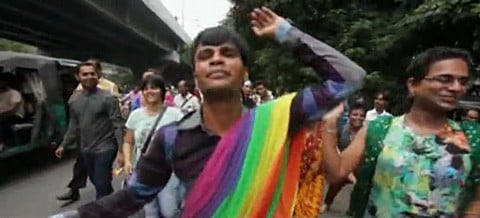 LGBT people in the Indian state of Gujarat had their first opportunity to march in a Pride parade over the weekend after officials finally allowed it to take place, APTN reports:
"Many wore scarves and masks to hide their identites during the parade. Organisers said they had been waiting a long time for permission to hold the event. They felt that the general public was mostly enthusiastic and supportive of it.
Watch a clip of the march, AFTER THE JUMP...