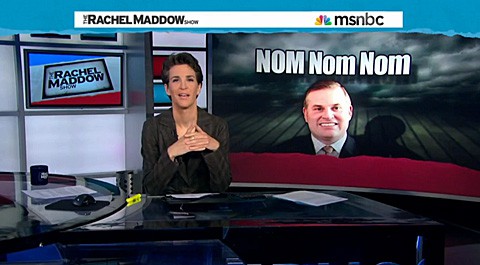 Rachel Maddow takes on NOM and Brian Brown, highlighting the awful day they had yesterday in New Jersey as gay couples began marrying and Governor Chris Christie decided to abandon his battle against same-sex marriage.
Joining Maddow is Jeff Cook-McCormac, senior advister to American Unity Fund, to discuss the challenges of advocating for gay rights in Republican politics.
Watch, AFTER THE JUMP...