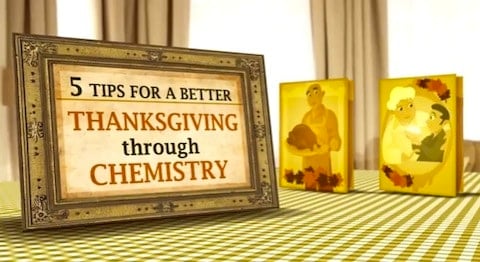 Because SCIENCE! makes everything better, the folks at Bytesize Science have thrown together five handy tips to make your Thanksgiving dinner even better through basic chemistry.
For example, putting your bird through a brine bath will keep it tender and moist, and the cinnamon used in pumpkin pie has powerful antibiotic and anti-diabetic properties.
You can pick up these helpful pointers to use in your own turkey day spread in the video AFTER THE JUMP...