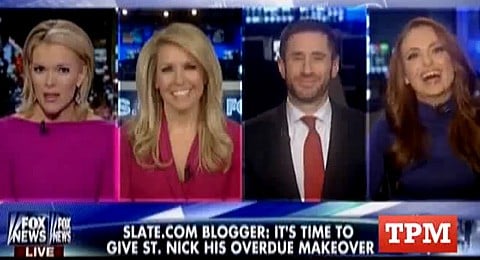 Megyn Kelly and a FOX News panel discuss a Slate article by Aisha Harris suggesting that it's time for the stereotypical white Santa to get a makeover. Kelly is not going to let that happen, and by the way, Jesus is white too.
Watch, AFTER THE JUMP...
P.S. - How 'bout a gay Santa?