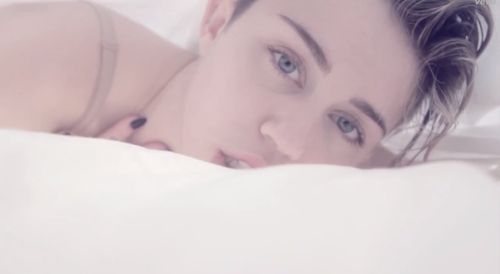 Miley Cyrus continues a banner year of emergent sexuality with her new music video for "Adore You." The third video from her new album Bangerz, "Adore You" finds Miley recording herself in compromising positions and lingerie whilst cavorting in bed and lounging in a bathtub in a lacy, black dress. Of course, Cyrus's tongue makes several appearances.
Love it? Hate it? Let us know what you think of Ms. Cyrus's latest in the comments below.
And check out the work-unfriendly video, AFTER THE JUMP...