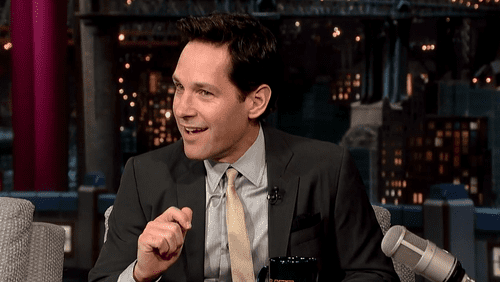 Actor Paul Rudd stopped by the Late Show to promote Anchorman 2 and shared his own newsworthy story of witnessing a drag queen fight while on set in Atlanta.
Caught up in the rush to get a better view of the scuffle, Rudd failed to realize that he was still in full Anchorman costume, complete with prop Magnum gun in hand. Needless to say, this led to even more chaos.
Check out the story, AFTER THE JUMP...
Anchorman 2 arrives in theaters December 18th and stars Will Ferrell, Steve Carell, Paul Rudd, Christina Applegate, Kristen Wiig, James Marsden, and many, many more...