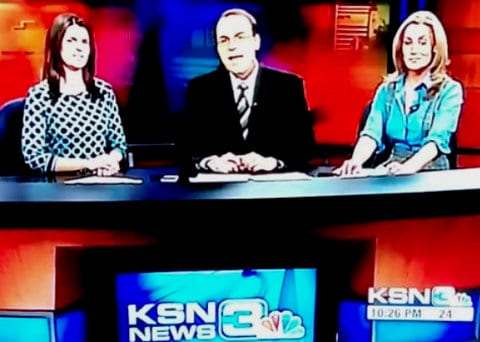 While signing off for the 10pm Saturday night news broadcast, Wichita KSN anchorman Justin Kraemer said what's on the mind of anyone finishing a late-night weekend shift—he just didn't realize his mic was still on—whoops!
The Daily Dot says, "There has been no official response from KSN about the incident and Kraemer's station profile and Facebook page remain intact." But will the Federal Communications Commission issue the station a fine? Hmmm...
Watch the F-bomb, AFTER THE JUMP...