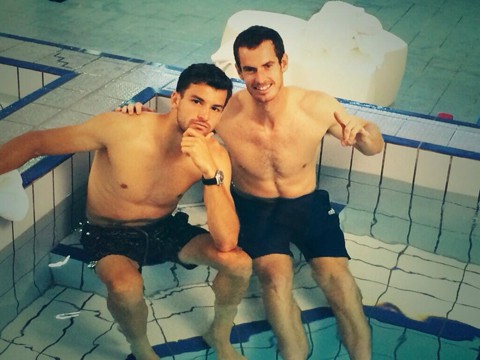 After winning their matches at the Australian Open yesterday, world #23 Bulgarian Grigor Dimitrov (who once enjoyed an on-court strip show with Djokovic) and world #4 Andy Murray made a splash on Twitter when they cozied up in an ice bath together. The 'real-feel' temperatures have been well above 105 degrees on the Melbourne courts.
Tweeted Dimitrov: "@andy_murray! You think he is smiling from joy in the ice bath?"
One more solo shot of Dimitrov, via Facebook, AFTER THE JUMP...