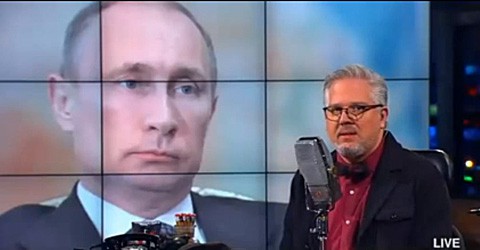 Guess Glenn Beck will have to cut a few people from his guest list.
Watch, AFTER THE JUMP...
Writes Jeremy Hooper:
One of Glenn Beck's bosom buddies is David Barton, a man who has claimed that HIV/AIDS is God's punishment, says homosexuality should be regulated like cigarettes, says homosexuality will "kill the blessing" on our nation, and claims gays are flouting evolutionary law. Rabbi Daniel Lappin, who said gay men should've been quarantined during the AIDS crisis, is another regular Beck guest. Plus, Beck routinely brings on guests who fuel some of this nation's worst anti-gay animus.