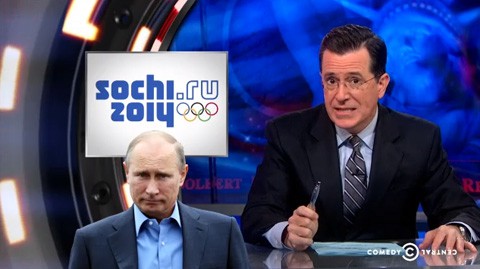 Out lesbian tennis legend Billie Jean King returned to The Colbert Report to talk about her trip to the Sochi Games as an official member of the U.S. delegation.
King said she isn't planning a protest "but if the media asks me a question, I'm gonna answer it!"
When Colbert warns her that it could land her in jail, King responds:
"Well I'll take that chance."
They also discuss Obama's decision to stay back, whether being gay is a choice, and whether Colbert chose to be straight, and the word gay vs. homosexual.
Watch, AFTER THE JUMP...