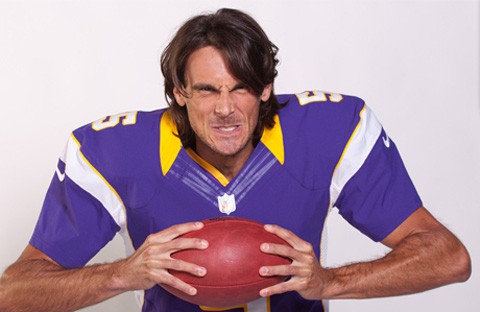 When former Vikings punter Chris Kluwe came out with allegations that he was fired for his outspoken support of LGBT issues, complete with witnesses to corroborate his story, the Vikings went on the defensive with denials and even hired an attorney to conduct an internal investigation. Kluwe doesn't appear to have much faith in the integrity of that investigation and has said that he will file a lawsuit if the Vikings' lawyers don't uncover any instances of homophobia or an antigay locker room environment.
In an interview with talk show host David Pakman, Kluwe said:
I haven't ruled out a lawsuit. I would really prefer not to have to do a lawsuit, because I loved my time on the Vikings, and I still have a lot of friends on the team and I love the organization. But if that's what it takes — if that means getting people on the stand with the threat of perjury, then something that will have to happen, because I made very serious claims, and they need to be backed up.
You can see a video of the full interview AFTER THE JUMP...