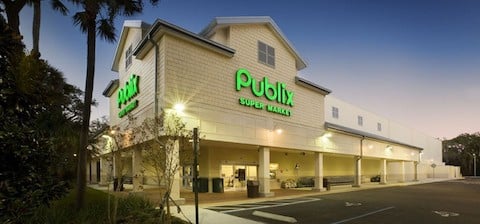 The Miami New Times had been receiving multiple complaints over alleged anti-gay attitudes and unofficial policies of supermarket chain Publix, but those complaints received a boost in credibility after the Broward County Human Rights Board found one store guilty of discrimination against a gay former employee and ordered the store to pay him $98,408.
The story begins in February 2010 when a separate employee was fired for stealing gift cards and money. During an interview with a loss prevention specialist, the employee began alleging wrongdoing on the parts of other employees, one of whom was Richard Glisson who had been a cake decorator for the chain for ten years. He claimed that Glisson had given him a red velvet cake bar, which was in violation of store policy.
When asked about this, Glisson admitted to giving the employee the cake, but pointed out that it was a kind the store no longer sold and thus were unable to sell and also brought up that it was store policy for employees to sample wares to become more familiar with their products and better assist customers.
Publix fired Glisson for his transgression. However, other employees who admitted to similar violations during the investigation were merely given warnings. Glisson brought his complaint to the Broward County Human Rights Board and in 2012 they ruled in his favor, stating:
Though [District Manager David] Thoman testified that his sole reason for terminating Mr. Glisson was for his 'admissions of theft,' when compared to the discipline given to the comparators, the near verbatim wording of Mr. Glisson's Associate Statement, on which Mr. Thomas claims he based his decision to terminate, we are left with only one logical conclusion: that the real motivating factor behind Mr. Glisson's termination was impermissible discrimination based upon his sexual orientation.
Publix is appealing the decision.