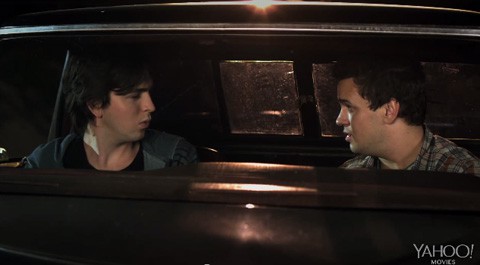 High school seniors and best friends Matty and Michael have pledged to help each other lose their virginity before prom, a task made more complicated when Matty, unable to take the pressure of faking it any more, comes out. 
T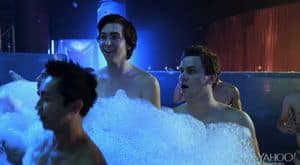 ypically a rom-com or teen romp with a pun in the title is a big red flag to run away, but while Date and Switch might still be terrible the trailer seems to be handling the subject matter with a great amount of sensitivity and tact. Michael, rather than flipping out in a typical dude-bro manner, takes it all in stride, and while a few of the gags rely on some "lolgay" moments - Michael researching "gay dude" and stumbling across the websites for porn companies Falcon and Raging Stallion Studios just as his dad walks in; a silly twink constantly dancing while he talks at a bar - stereotypes appear to be largely avoided.
The dramatic complications that arise in the story are more focused on social and emotional entanglements rather than anything that is the sole realm of gay issues, and this will ultimately aid the emotional investment of straight audience members by giving them characters and plot points they can identify and sympathize with. The film is set to have a limited theatrical released and be available On Demand on Valentine's Day.
You can see the trailer AFTER THE JUMP...