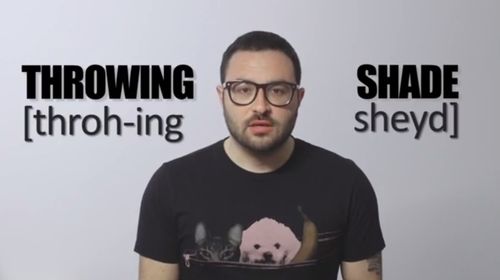 Have you ever wanted to know when it may or may not be appropriate to deploy the word "hunty?" Have you had a hard time determining what "throwing shade" might mean? Do you generally feel out of the loop when it comes to gay slang tossed around on "Rupaul's Drag Race," in bars, and elsewhere within the LGBT community? Look no further, because Eliot Glazer, the wisecracking gay comedian, has come to your rescue. His new video, the "Reluctant Gay Dude's Guide to Modern Vernacular" may not be entirely accurate, but it will definitely make you laugh.
Check out Glazer's expert definitions, AFTER THE JUMP...
Warning: language may be inappropriate for certain work/home environments.