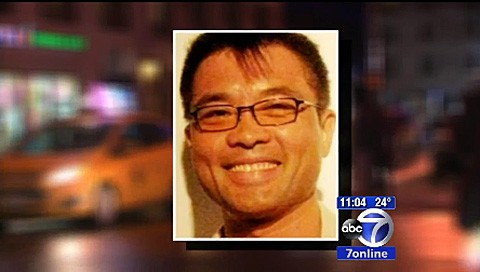 Gay journalist Randy Gener is recovering from brain surgery after an attack in Hell's Kitchen which friends, family and police believe may have been a hate crime, ABC7 reports:
On January 17th he was attacked in Midtown, a block away from his apartment. He had just left a party around 4 a.m. and was on his way home near 54th and 7th Avenue - that is where he crossed paths with his attackers who beat him and left him for dead in the street.

The police were called, and Gener was found unconscious in a pool of his own blood with his head bashed in. Gener suffered severe head trauma and is currently in intensive care recovering from brain surgery at St. Luke's Hospital. He's listed in serious but stable condition.

"He can't answer the questions of what happened that night, he doesn't really exactly know who we are or where he's at sometimes," said Gener's sister, Jessica Blair Driessler, "and it's really painful to see him here the way that he is because he's the most articulate person."
Watch their report, AFTER THE JUMP...
A candlelight vigil for Gener is being held at 6 pm on Sunday night at 7th Avenue and 53rd street and a fundraising page has been set up for his medical expenses HERE.