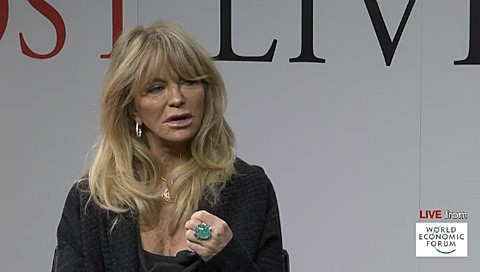 Goldie Hawn sat down with HuffPost Live at Davos to talk about how horrified she was when she realized, after posting a photo of a handshake with Nigerian President Goodluck Jonathan to Twitter earlier this week, how "barbaric" his policies toward LGBT people are.
Hawn says she was uninformed about the anti-gay law that Jonathan had recently signed into law and said that the photo "had every right to cause an uproar."
Added Hawn: "It breaks my heart because I have my own personal feelings about this. This is man's inhumanity to man of the first order....It's more than ridiculous, it's barbaric."
Watch the interview, AFTER THE JUMP...