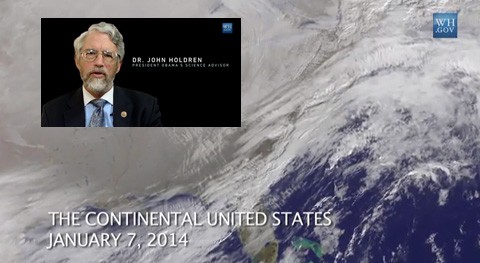 The Obama administration is hitting back at global warming deniers and conservatives using cold spells like the recent one brought on by the "polar vortex" as evidence that global warming is not real, in a video posted to the White House website.
Says Obama's science adviser, John Holdren, in the clip: "If you've been hearing that extreme cold spells, like the one we're having in the United States now, disproves global warming, don't believe it."
Watch, AFTER THE JUMP...