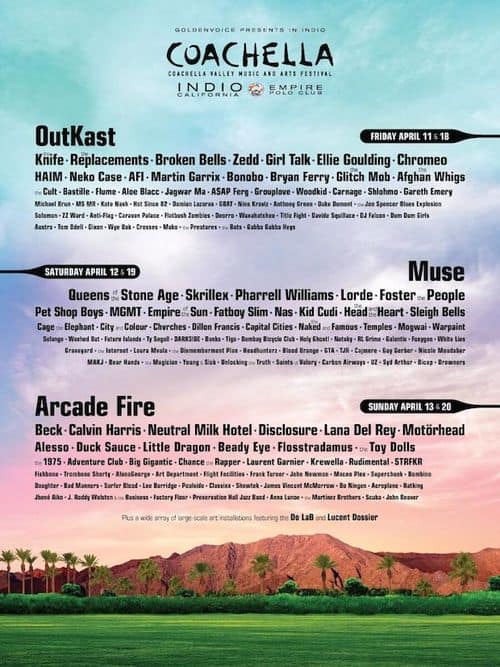 Outkast, Muse, and Arcade Fire will headline this year's Coachella music festival in Indio, California which takes place the weekends of April 11-13 and April 18-20.
The L.A. Times adds: "Additionally, Coachella will mark the West Coast return of the Replacements, the scrappy 1980s indie rock outfit that unexpectedly reformed in fall 2013. The act broke up on stage in Chicago in 1991. Beloved rock acts such as Neutral Milk Hotel and the Afghan Whigs will also make a rare live appearance at Coachella."
There had been rumors that U2 might headline Coachella this year but so far, no dice.