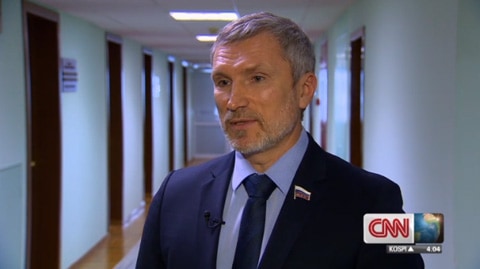 CNN reports that once the cameras turn away from Russia after Sochi ends, many families worry that this man, Alexei Zhuravlyov, plans to push forward with a bill removing parenting rights from some gay couples.
Watch, AFTER THE JUMP...
CNN reports:
In 2013 lawmaker Alexei Zhuravlyov proposed a new law that would strip gay people with children of their parenting rights. The bill triggered fears the government was about to start taking children from their parents, but stalled in Russia's parliament.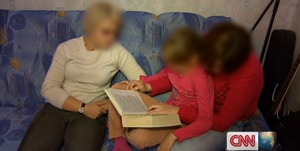 Zhuravlyov is now pushing for a slightly watered down version that would deny custody to any parent who leaves a straight relationship to be gay. He says: "In case any parent openly propagates homosexuality and only in this case, if the family splits, a child should exclusively stay with a parent who has heterosexual way of life."
Zhuravlyov dismisses Western liberalism and says traditional Russian values dictate a child should have a father and a mother. "We think on this, Russia is on the right path compared to the west," he says. "If you in the west are so tolerant, let Russia live with its established traditions. Be tolerant to us."
Activists say such a law would be another backward step and fear its implementation could gather momentum after the Sochi games when the world's focus has shifted away from Russia.
Watch, AFTER THE JUMP...