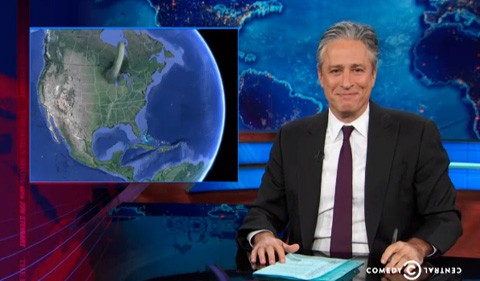 Yesterday, as you may have heard, scandal exploded after the release of an email chain between staffers employed by Chris Christie. The email chain revealed that the closure of two lanes of the George Washington Bridgewhich jammed up traffic for four days last September was retaliation against the mayor of Fort Lee, New Jersey for endorsing Christie's opponent Barbara Buono in the gubernatorial election.
Stewart notes that the only certainty about the effects of this burgeoning scandal is that "you can probably now see Paul Ryan's boner from space."
Watch, AFTER THE JUMP...