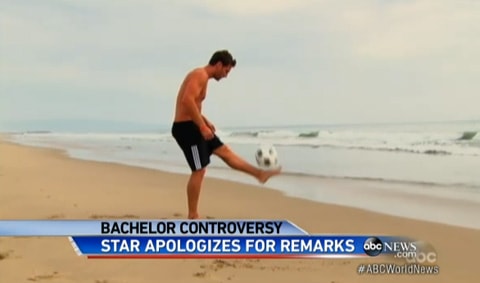 ABC released a statement yesterday distancing itself from comments made by Bachelor star Juan Pablo Galavis that gays are "perverted" and therefore a gay-themed version of The Bachelor would not set a "good example" for children.
Said ABC:
"Juan Pablo's comments were careless, thoughtless and insensitive, and in no way reflect the views of the network, the show's producers or studio."
ABC News' report on the controversy, AFTER THE JUMP...