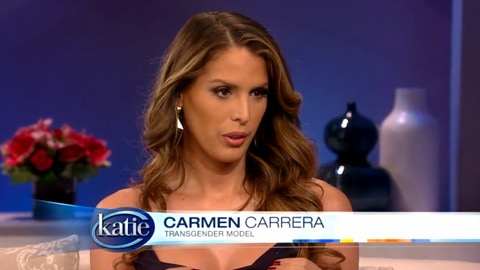 Trans model Carmen Carrera and Orange is the New Black actress Laverne Cox appeared on Katie today and offered Katie Couric some guidance on gender identity, advising Couric to steer away from a fixation on "private parts" to that of identity and humanity.
Carrera pointed out that in interviews with trans people, interviews "always focus on either the transition or the genitalia" and "there's more to trans people than just that."
Cox joined the interview later and pointed out the disproportionate discrimination and violence that trans people face, adding "by focusing on bodies we don't focus on the lived realities of that oppression and that discrimination."
Watch the interviews, AFTER THE JUMP...
(via autostraddle)