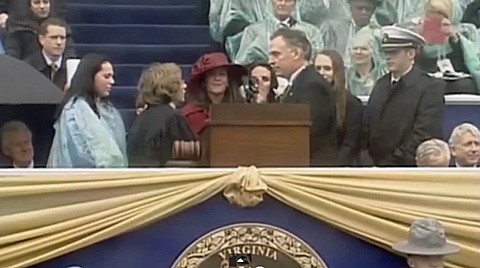 Shortly after being sworn in, Virginia Governor Terry McAuliffe signed an executive order banning discrimination against LGBT state employees. It was McAuliffe's first official act as governor.
Said McAuliffe:
"My administration is committed to keeping Virginia open and welcoming to all who call our Commonwealth home. Executive Order Number 1 sets the tone for an administration that will not accept discrimination in any form, and one that will work tirelessly to ensure all Virginians have equal opportunity in the workplace, no matter their backgrounds, race, religion, or whom they love."
The order "prohibits discrimination based on race, sex, color, national origin, religion, sexual orientation, gender identity, age, political affiliation, or against otherwise qualified persons with disabilities in Virginia state government."
Watch McAuliffe's swearing in, AFTER THE JUMP...