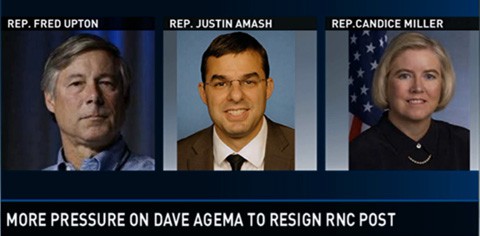 More Republican lawmakers are calling on Michigan RNC Committeeman Dave Agema to resign.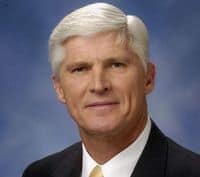 WZZM reports that Rep. Justin Amash, Rep. Candice Miller, and Rep. Fred Upton are all urging Agema, who has said (among other things) that gays falsely claim people with AIDS as their lovers in order to cheat the system and get free medical benefits, and last week said Russia's anti-gay law is "common sense".
Said Amash:
"Defending civil liberties is at the heart of the Republican Party and our Constitution. As I've demonstrated with my words and record, I am trying to grow a new generation of Republicans that includes more gays and lesbians, racial-ethnic minorities, women, and young people. Dave's approach has become a distraction for those of us who are standing up to the political establishment, whose push for bigger government, more corporate welfare, and less individual liberty have hurt our party. I hope Dave will do the right thing for the next generation of conservatives and step down. And I hope that the politicians who are criticizing Dave will stand with me in protecting civil liberties with their votes and actions, not just their rhetoric."
Said Miller:
"Those who seek to be leaders must strive to be inclusive and respectful of others. Dave Agema has failed this test and should resign."
Upton applauded calls from former Chair of the Michigan Republican Party, Betsy DeVos, for Agema to resign.
Said Upton: "I would note that he started with some of this verbiage back in Berrien County last month at a Republican event and I publicly criticized him then, as I still do today."
WZZM's report (autoplay), AFTER THE JUMP...