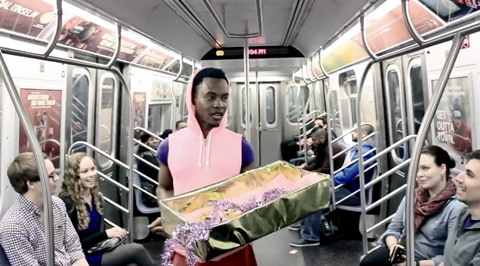 A comedy troupe called Black Gay University (BGU) has released the first in a series of sketches called 'Candy Boyz'.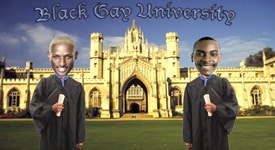 The HuffPost reports:
If you live in New York, you've no doubt seen it -- young entrepreneurs selling boxes of candy on almost every line of the subway.

Now, as a part of a new comedic variety show called Black Gay University, Dashaun Wesley and David Brandyn have released a video in which the pair cleverly put a new spin on subway candy selling called "CANDY BOYZ."

"We decided to make 'CANDY BOYZ' because making fun of 'subway candy sellers' is probably one of the longest running jokes in our 12 year friendship," Wesley told The Huffington Post. "We wanted to put our own spin on it. We also wanted to show how comfortable we were in our own skin and doing our own thing in front of millions of people."
Watch, AFTER THE JUMP...