The Empire State Pride Agenda yesterday launched a campaign to pass legislation that would ban harmful 'ex-gay' therapy for minors in New York.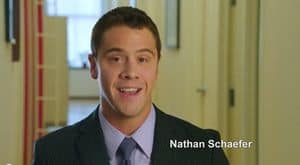 ESPA reports, via press release:
Bills were jointly introduced in both houses of the legislature by State Assemblymember Deborah Glick (Assembly bill: A06983A) as well as State Senator Brad Hoylman and State Senator Michael Gianaris (Senate bill: S04917A).
This legislation would protect LGBT youth from so-called therapists who use dangerous and discredited practices aimed at changing their sexual orientation or gender identity or expression.
Said Pride Agenda Executive Director Nathan M. Schaefer
"Trying to change someone's true identity through so-called therapy is a dangerous practice that can seriously harm our LGBT youth. Anyone who says they can change an LGBT person from being who they are is preying off of fear and confusion to sell a practice that doesn't work and causes lasting harm."
Added Glick:
"We are happy that Empire State Pride Agenda is advocating for this important legislation. Stronger laws to protect LGBT youth from being subjected to these unsafe and disproven practices are long overdue."
Added Hoylman:
"Banning this so-called 'therapy' is a bipartisan issue. Since last spring, legislation prohibiting it has passed with bipartisan support in New Jersey and was upheld by a federal court in California. It's time for New York to protect our kids from this insidious practice, which has been thoroughly discredited by experts and poses a serious threat to the health and well-being of LGBT youth."