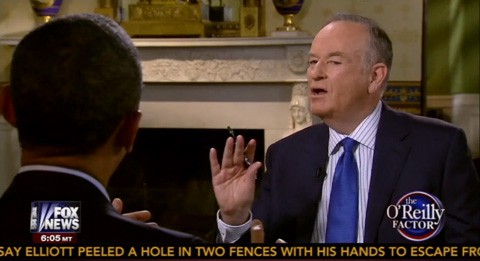 FOX News host Bill O'Reilly badgered an incredulous Obama demanding he explain if and how O'Reilly is unfair to him, in the second half of a their Super Bowl interview (the first half aired before the game).
"Do you think I'm unfair to you?
Absolutely. Of course you are, Bill. But I like you anyway.
Ok, but give me how I'm unfair. Give me how I'm unfair, come on, you can't make that accusation without telling me.
We just went through an interview in which you asked about health care not working, IRS, were we wholly corrupt, Benghazi. Right? So, the list of issues you talk about  — they're defined by you guys in a certain way...
But if it's un — fair.  I wanna know if it's un—fair. Criticism is criticism. It's my job to give you a hard time. But if I'm unfair I wanna know.
Watch, AFTER THE JUMP...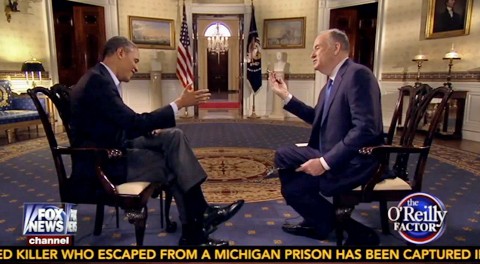 Here's Part 1 if you missed it: