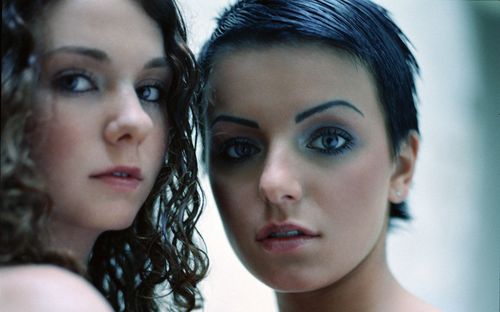 The fake lesbian duo t.a.T.u. are set to play at the opening ceremonies of the Sochi games, the WSJ reports:
Details of the opening ceremony are a closely guarded secret. But two people familiar with the matter say Russia's team will enter the stadium to the music of t.a.T.u, made up of Lena Katina and Yulia Volkova. The group will perform at the warm-up show that won't be broadcast internationally, the people said. The Russian team will then file into the stadium to the sound of their 2003 hit "Not Gonna Get Us."
...
The group has a controversial history. The lyrics and video of "All The Things She Said," the duo's 2003 hit, were suggestive of homosexuality and bisexuality. "I'm losing my mind. I need her," the chorus goes.
At the time, t.a.T.u had the public image of two lesbian schoolgirls. One later married a man, while the other had a baby with a male partner then divorced.
Watch the video to their track "All the Things She Said," AFTER THE JUMP...