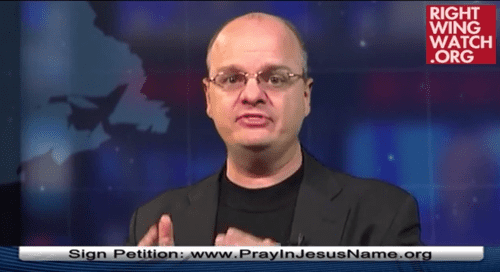 Gordon Klingenscmitt, the disgraced former Navy Chaplain who has said in the past that gay parents don't love their babies, they "lust" for them and has also bragged that he can "exorcise" same-sex attractions from gay people, is now running for a state House seat in Colorado. 
Complaining that the state's civil unions bill does not have a religious exemption, Klingenschmitt asked voters to "send at least one person to the state legislature who is an ordained minister," vowing that he would defend the religious liberties of Christians from the Democrats' attempt to impose a theocracy upon them. 
Klingenscmitt is running for the state's House District 15, which encompasses portions of Colorado Springs.
Watch his campaign videos, AFTER THE JUMP...