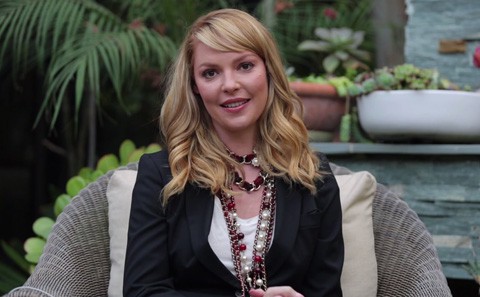 Grey's Anatomy actress Katherine Heigl and the independent filmmakers behind a new film called Jenny's Wedding are crowd-funding its post-production in a newly-launched Indiegogo campaign.
Says Heigl: "This film is about a young woman's journey to live the life that is right for her and live it proudly. It is a project that I'm so passionate about and grateful to be a part of."
The producers are seeking to raise a total of $150,000 by March 28th to fund music, titles, color and sound, and the campaign's  perks include behind-the-scenes footage, signed screenplays, advanced screenings with cast and filmmakers, retweets from Katherine Heigl and the actual wedding dress Heigl wears in the movie.
Through an arrangement with From The Heart Productions, all donations to the campaign are tax-deductible, with a portion of the proceeds going to PFLAG Cleveland (Parents, Family and Friends of Lesbians and Gays).
Check out a plea from Heigl and the filmmakers, AFTER THE JUMP...
Help the Filmmakers of Katherine Heigl's new movie "Jenny's Wedding"! from Jenny's Wedding on Vimeo.