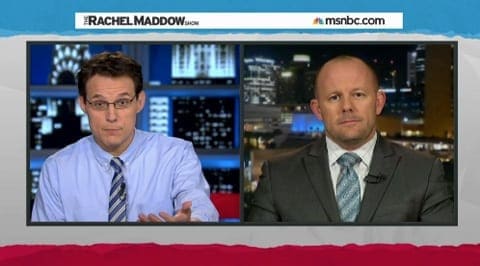 Steve Kornacki, sitting in for Rachel Maddow on Friday, explored SB 1062, the bill that would allow businesses to discriminate against gays based on religious beliefs, in the context of past controversial Arizona issues (MLK Day, the immigration bill) and welcomed Arizona State Rep. Chad Campbell to discuss it.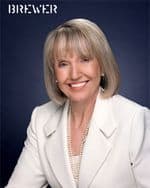 Campbell said there's no indication whether she'll veto the bill, like she did a similar bill that crossed her desk last year when she was in a fight with the legislature over Obamacare funding.
Kornacki asked whether the bill and other controversial bills the state has seen are indicative of the views of people in Arizona and also looked at State Rep. Demion Clinco's powerful speech on the House floor.
Meanwhile, Governor Jan Brewer dodged questions about whether or not she would sign the bill when asked by reporters on Saturday:
"You know, the bill is in transmittal and I don't have to make a decision until next Friday so I've got plenty of time..."I need to explore it."
Watch, AFTER THE JUMP...