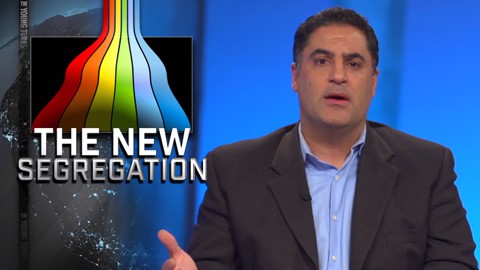 As you may have read on Towleroad earlier this week, the Kansas House passed a horrible bill that would allow people, groups, and businesses to discriminate against gay couples based on religious beliefs.
It's one in a recent wave of similar bills that have been introduced in Idaho, Tennessee, Arizona, and federally.
On The Young Turks, Cenk Uygur laid out the details in this deplorable Kansas bill which essentially introduces a "new segregation" in the U.S. There is one bit of hope for Kansas - the Senate president recently suggested that the bill won't have support to pass her chamber.
But we must remain vigilant against this kind of horrible legislation.
Watch and be disgusted, AFTER THE JUMP...