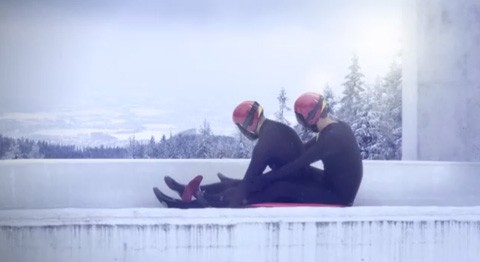 American Olympic luger Christian Niccum is angry about the now viral spot from The Canadian Institute of Diversity and Inclusion which comments on Russia's anti-gay laws by depicting luging in a sexual way, Reuters reports: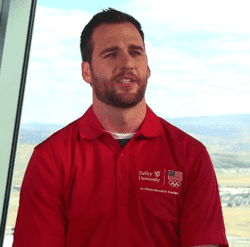 "It's a gross misrepresentation of everything. All of it seems like a lie to me," Niccum, the oldest member of the American luge team at 36 and now a three-time Olympian, told Reuters.
Added Niccum of the ad, which is set to the Human League's "Don't You Want Me":
"To compare sports to sexuality is ridiculous...When we were kids I didn't get on the doubles sled thinking, well it never even crossed my mind, that 'oh, this is gay'. You think of like...wrestlers...football players, or whoever...'oh it's male on male contact so something is going on'. It's just sportsmanship. When did we come so sexual about everything? Kids don't think that way and now they're having commercials and promoting that this is the way sports are. I just think it's too bad. It made me really think when I was a kid. Those types of thoughts never crossed my mind and now they are promoting diversity using our sport. I don't think it's fair for people that do have same sex attraction that they are using sport to promote their lifestyle. It's not that way at all. To make those comparisons, I think it's sad."
You can view the spot, which has been viewed more than 4.8 million times, AFTER THE JUMP...