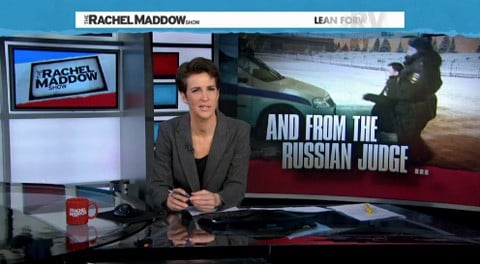 Rachel Maddow devoted a segment of her show last night to the many arrests of LGBT people in Russia yesterday and then noted the irony of a performance by fake lesbian group T.A.T.U. and the Russian team marching into the opening ceremonies to a song sung by Freddie Mercury, a gay man.
She Added:
"A lot about the recent anti-gay lurch in Russia is kind of hilarious in its ignorance. But most of it is not. Nobody wants politics mixed up in their Olympics or vice versa, but this really is how Russia started the Olympic Games today on day one. Holding our breath for day two."
Watch, AFTER THE JUMP...