An RNC candidate in Michigan says homosexuality is a "perversion" created by Satan and wants gays "purged" from the GOP, the HuffPost reports: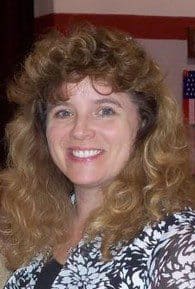 Mary Helen Sears of Houghton County in the state's Upper Peninsula, elected vice chair of the Michigan Republican Party's 1st District last year, posted a rant in April on the Schoolcraft County GOP website — preceded by a warning asking readers to "please use your discretion before taking any decisions based on the information in this blog."
In the post, Sears claimed that homosexuals prey on children, argued that "Satan uses homosexuality to attack the living space of the Holy Spirit" and advocated that Republicans "as a party should be purging this perversion and send them to a party with a much bigger tent."
Now, Michigan's RNC already has a troublesome gay-hater in RNC Committeeman Dave Agema, who continues to face calls to step down from many Republicans, including RNC Chair Reince Priebus. Agema, who also hates Muslims, has said that gays falsely claim people with AIDS as their lovers in order to cheat the system and get free medical benefits, and last week said Russia's anti-gay law is "common sense".
Sears is running for the RNC co-chair seat of U.S. Senate candidate Terri Land and would sit next to Agema on the committee.
Astonishlingly, the HuffPost notes, Sears appears to be to the right of Agema.